About Me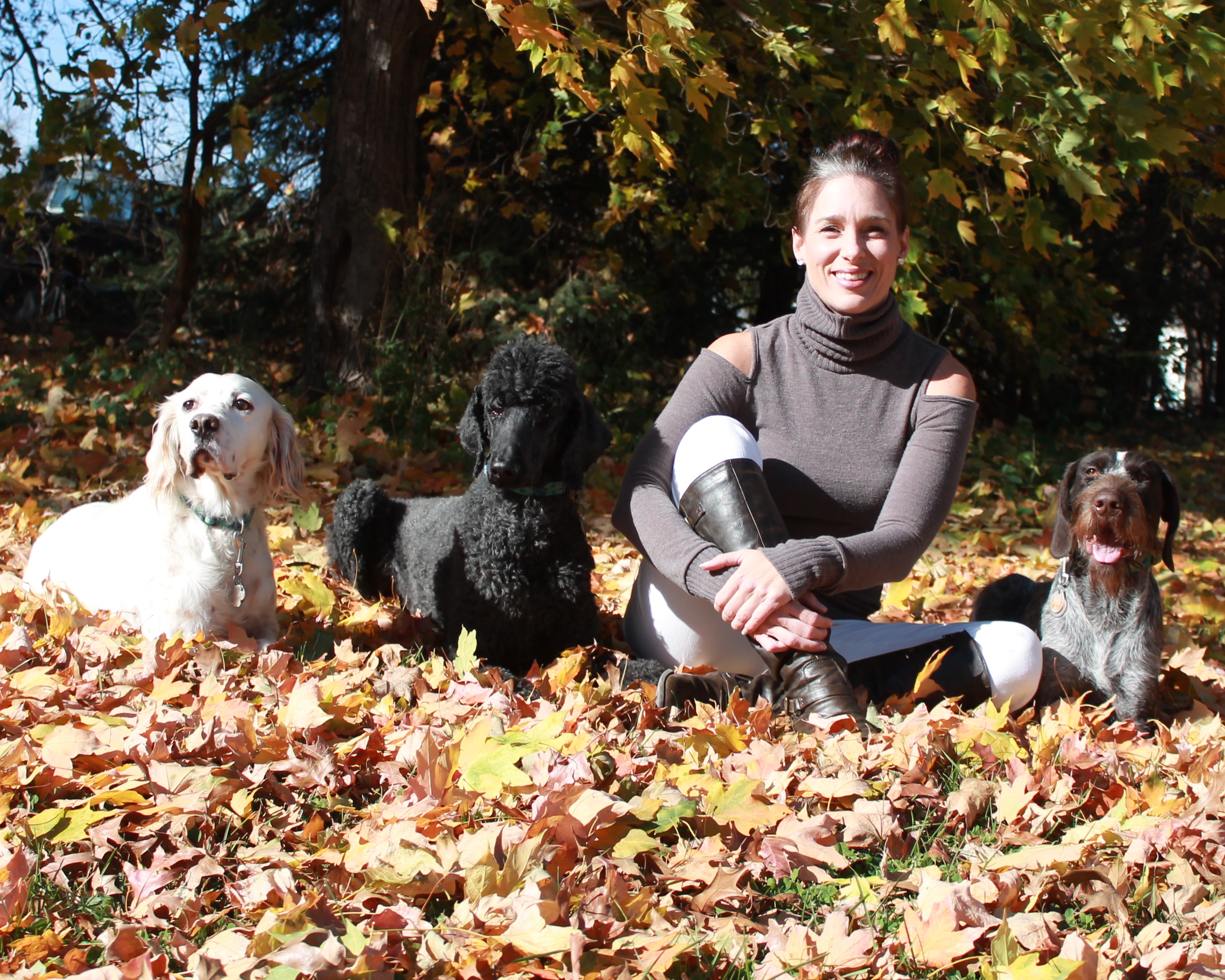 Kristin Sandstede has been teaching obedience since 1998.  Kristin spent 15 years working in the pet care industry, 2 of those years as a Veterinary Assistant.  She has a very good understanding of not only dog handling, body language, & behavior but she has a medical background as well.  Since 2002 Kristin has designed and taught such classes as:  Puppy Kindergarten, Basic Obedience, JV Puppy, Intermediate Obedience, Rally 4 Fun, Advanced Games, as well as developing and customizing behavior modification protocols for individual trainers ranging in topics from new puppy manners to dog-dog aggression.
Kristin is a Canine Good Citizen Evaluator for the American Kennel Club, which not only allows her to perform Canine Good Citizen testing, but also allows her students who have dog less than one year of age, no matter the breed, who participate in her basic obedience class to be automatically be eligible for the AKC S.T.A.R. Puppy Program.  Kristin is certified through the Certified Counsel for Professional Dog Trainers (CCPDT), an internationally recognized certification program for pet dog trainers, as a Certified Professional Dog Trainer – Knowledge Assessed (CPDT-KA).    To achieve and maintain this designation she met and exceeded stringent criteria that include experience, education, testing, business practices, code of ethics and references from each of the following:  a client, veterinarian, & dog trainer.  Ongoing pre-approved continuing education is required to re-certify every 3 years. Kristin was a Certified Professional Dog Trainer (CPDT-KA )from November of 2005 until December of 2011 re-certified fall of 2014, she is currently one of seven CPDT-KA in the state of Nebraska.
Her goal as a trainer is to help her clients shape their dogs to fit into their individual lifestyles & bond as a family unit, as well as educate owners to maximize their ability not only "hear" what their dogs are telling them but also to be able to provide the best environment they can to have happy, healthy, long-living dogs as members of their family.
Kristin has entered her dogs in AKC:  Agility, Competitive Obedience, & Rally-O.  Her Standard Poodle currently has a Companion Dog (CD) title in Obedience as well as Rally Novice (RN) title, her English Setter currently has a Canine Good Citizen (CGC) certification, and her German Wirehaired Pointer has 2 of 3 legs towards both Companion Dog (CD) & Rally Novice (RN) Obedience titles.  She has volunteered with her local 4H club helping 4H kids prepare their dogs for 4H Agility.  And in her spare time competes in sprint triathlons.  She qualified for nationals in 2012, & is currently training her 4th Olympic Distance Triathlon.
Big Moose Dog Training does not currently have a "Home Office"  classes are held at various locations in south east Nebraska.  Currently classes are regularly held in:  Fremont, 2 different Omaha locations, as well as northeast Lincoln.